The onslaught of a bear market in 2022 was not enough to dampen the mood, or prices, of the collection that inspired the most popular NFT standard.
2022 was generally a dismal year for digital assets as the cryptomarket shrunk by $2 trillion and cryptocurrency prices tanked. Nonfungible tokens (NFTs) were not able to escape the claws of the bear market, with NFT trading volumes in dollars falling by 98.8% since January from a high of $17 billion to slightly over $250,000 at year close.
But it's not all dark and gloomy in the land of digital collectibles hosted on the blockchain. Despite dismal trading prices, decentralized applications research firm DappRadar found that the volume of NFTs traded has remained close to 2021 levels, increasing by 0.41% with an average ethereum price of $2,015. Sales also increased by 10.16% this year, pointing to an active market despite smaller values. Ethereum and OpenSea remained the blockchain and marketplace of choice for most collectors, holding 60% and 73% of their respective market shares.
One market sector in particular has kept its sometimes macabre faces in the spotlight: collections of profile pictures, or "PFP"s.
PFPs are digital collectible images that serve as holders' profile pictures on social media sites. Think of the Bored Apes, Crypto Punks and Doodles adorning a seemingly infinite number of Twitter accounts profiles. Largely considered to be the most liquid NFTs due to their desirability and relatively high prices, at least some in this corner of the crypto world persevered.
Crypto Punks, a series of 10,000 pixelated heads with varying accessories, topped the sales list for 2022, cementing the collection as blue-chip NFT investments that can deliver returns no matter how icy the environment. Crypto Punk's floor price, the minimum price collectors were willing to pay for one Punk, remained relatively steady at 65 ETH, which at as of December 31 amounted to $2.4 billion in sales since its inception in June of 2017, according to data from CryptoSlam. Four out of the top 10 selling NFTs were different types of Crypto Punks, the most out of any collection.
Minted in June of 2017 by Canadian software developers Matt Hall and John Watkinson, Crypto Punks are one of the first NFT collections to be released—think of them as the cave paintings of the blockchain. Their smart contracts are largely credited with inspiring the newer ERC-721, used by most NFTs. The collection was acquired in March by Yuga Labs, a self-described creative-first media company and the parent organization of the second top-performing PFP collection Bored Ape Yacht Club, for an undisclosed amount.
Few unique artworks–as opposed to those that were parts of a series– cracked 2022's top-10, but those that did commanded multi-million dollar prices. Atop the list was "Clock" by pseudonymous NFT artist Pak which sold for a whopping $53.7 million, the second-highest NFT price ever, trailing on only last year's "Everydays — The First 5000 Days" at $69 million.
Most of the priciest tNFTs were sold in the first two months of the year, when cryptocurrencies were still at a year-highs, but one, "Crypto Punk #2924," defied the low prices and changed hands in September following the Ethereum upgrade known as The Merge, which transitioned the blockchain from proof-of-work to a more environmentally-friendly proof-of-stake mechanism. Though NFT prices weren't largely impacted by the upgrade, Crypto Punks and Bored Apes prices benefitted the most. Almost all top-selling NFTs were sold in ether, the native coin of the Ethereum blockchain, the most popular for NFT creators.
This year also saw new types of NFTs entering the market. Gaming and metaverse collectibles gained prominence as prices for unique works fell, and the popularity of artificial intelligence-driven pieces was also reflected in generative NFT art. None, however, had as big a price tag as the items listed below.
Here are the top 10 NFT sales of 2022:
NFTs are listed by the highest price paid for a single piece of the type of NFT. Current bid prices are accurate as of December 20, 2022.
1. Clock
Sold on February 9 for 16,593 ETH, about $53.7 million at the time of the transaction
"Clock" hit the history books as the second-highest NFT sale ever recorded. Created by a pseudonymous artist who goes by Pak, "Clock" is a single NFT that depicts a timer counting the number of days WikiLeaks founder Julian Assange has spent in prison. The piece was the first part of Pak's and Assange's Censored collection, a group of works sold in support of Assange's freedom. Following the public auction of "Clock," whose proceeds went to non-profit Wau Hu Foundation, which has been backing WikiLeaks since 2009, Censored also includes a number of tokenized messages that are sold on a voluntary payments basis.
"Clock" was purchased by the then newly formed AssangeDAO, a decentralized autonomous organization and group of self-described cypherpunks formed to "inspire powerful solidarity and fight for" the freedom of Assange. They were able to raise $55 million for the purchase.
Assigning a current estimated value, says CEO of NFT appraisal firm Appraisal Bureau, can only be done with a defined purpose or use case, say for insurance or tax purposes. However, "the selling prices of XCOPY and Pak are proof that there is a market for NFT art," she adds.16,593 ETH at current coin prices is about $20.2 million.
2. Alien Crypto Punks
Sold on February 11 for 8,000 ETH ($23.58 million)
Current estimated value: $603,250.75 according to Dapp Radar
Alien Crypto Punks, recognizable by their light blue skin tone, are the rarest of Punks released in the collection. "Crypto Punk #5822," also known as "Blue Bandana," is one of nine alien Punks and one of 500 wearing a bandana. This sale holds the title of most expensive Crypto Punk ever sold, making it into this year's Guinness Book of Records.
The happy holder? Deepak Thapliyal, CEO of blockchain infrastructure firm Chain. In a now-deleted Tweet, Thapliyal announced he would be selling his NFT collection due to Chain's exposure to crippled crypto exchange FTX, but this Crypto Punk will remain in his possession.
Alongside with the image itself, Thapliyal has the accompanying NFTIFF for his Punk. Owning one of 250 pieces in the Tiffany's Crypto Punk collection allows owners to receive a Tiffany's pendant customized to match the owner's Punk.
3. Ape Crypto Punks
$18.68 million sold in 2022
Current estimated value: $10.82 million according to data from Dapp Radar
Only 24 Crypto Punks are apes, and four of them sold this year topped the list of top-selling NFTs. "Crypto Punk 5577," the 37th-rarest Crypto Punk sold during peak crypto prices in February to an avid, pseudonymous NFT collector who goes by "5577". Wearing a cowboy hat in front of a purple background, attributes only 1% and 3% of Punks have, this Punk sold for 2,501 ETH ($8.1million).
Other ape Punks that made this year's list include "Crypto Punk #4156," which sold for $3.53 million at a $7 million loss to NFT-focused venture fund 1 Confirmation, hooded "Crypto Punk 2924" which sold in September for 3,300 ETH ($4.44 million), and "Crypto Punk #4464," which sold for 2,500 ETH ($2.61 million) during the depths of crypto winter in July.
4. All Time High In The City, XCOPY
Sold on January 1 for 1,630 ETH ($6.2 million)
The highest-priced NFT not belonging to a collection sold in the very beginning of the year for over $6 million. "All Time High in the City" depicts a man in a suit on a canoe driven by a cloaked figure, presumably Death, moving past a row of buildings. The circulating short GIF video uses only three colors—red, black and white— with scratch-like lines moving across the screen creating depth in the piece.
Created by a pseudonymous NFT creator and collector who goes by XCOPY, the sale of this single mint stood out against the rising prices of profile-picture NFTs and utility-based collections. "All Time High In The City" NFT is the only piece in the collector's wallet. At current prices, the piece is worth $1.98 million.
5. Dragon – Blue VOX #2054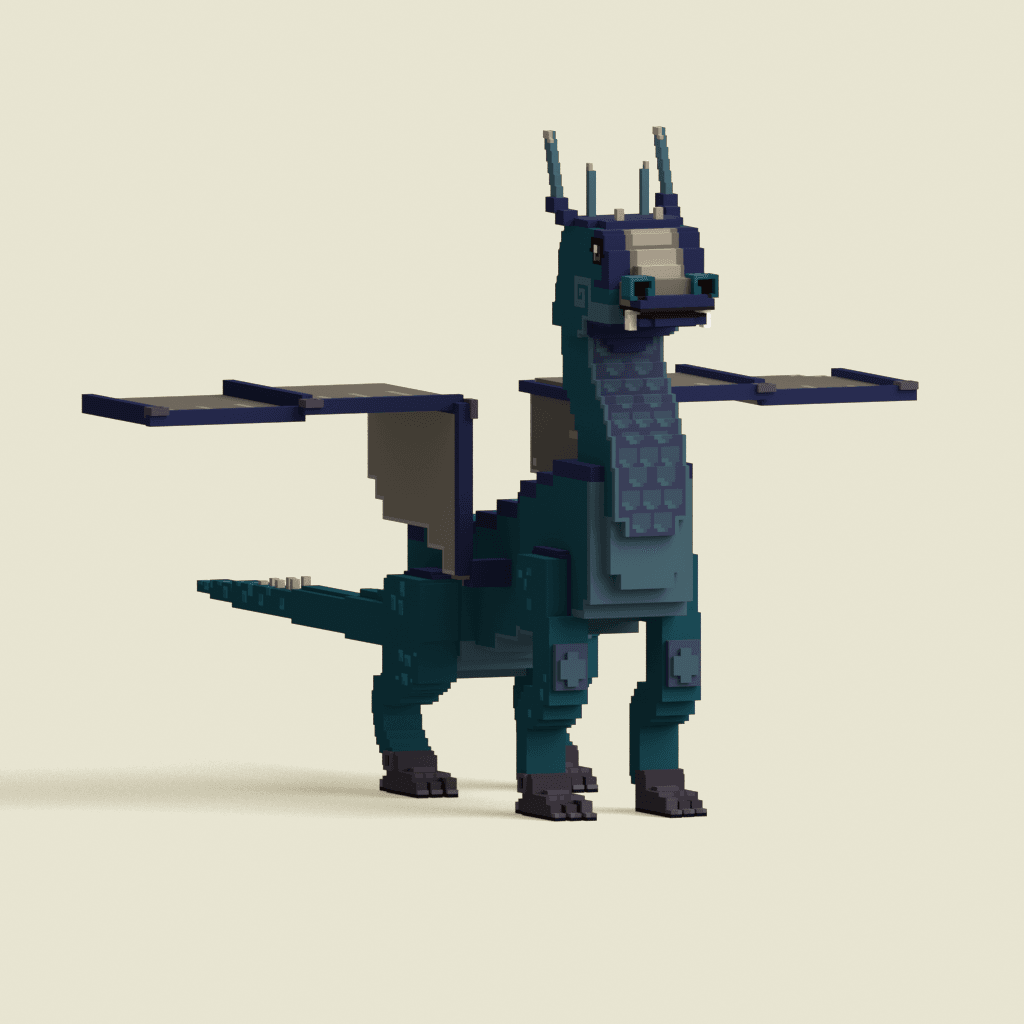 Sold on January 2 for 10.8 million GALA ($4.9 million)
Current highest offer: 0.555 WETH ($672.57)
Launched by blockchain games lab Gala, the VOX Mirandus collection comprises avatars that are compatible across the company's ecosystem. This piece, featuring a blue dragon, is one of the three rarest works of the collection and is the only blue dragon released. Its signature gold eyes are only shared by only two other dragons in the 8,464-piece collection.
Gala, the native token of the Gala games ecosystem, has since decreased in value, with the blue dragon NFT worth $200,000 at current token prices, according to Etherscan.
6. Zombie Crypto Punks
$14.56 million sold in 2022
Out of the 88 zombie Crypto Punks, recognizable by their red eyes and green skin, six were sold in 2022, but only three made the list of the highest sales. "Crypto Punk #7121" sold in January for $3.07 million and is now part of the permanent collection at the 6529 Museum of Art. Run by pseudonymous NFT collector and fund manager who goes by Punk 6529 (after the Crypto Punk he uses as his online identity), the 6529 Museum of Art holds some of the most valuable NFTs in a permanent collection, with a special focus on generative art.
Zombie Crypto Punks jumped back on the prices in April, following Yuga Labs' acquisition of the collection. "Crypto Punk #7756," donning horned-rim glasses, a do-rag and a shadow beard, sold for $3.24 million. Yuga acquired the intellectual property rights to the Crypto Punk series from Larva Labs, bringing them into its portfolio, which now includes six collections. The acquisition was one of the first for the company, whose offerings are consistently among the most desired and are all in the top 10 by floor prices, the lowest price collectors are willing to pay for a piece of the collection.
7. Mega City for The Sandbox Lot L
Sold on January 13 for 578,796.2933 SAND ($2.83 million)
The most expensive metaverse NFT of 2022, this plot of land is a massive 12×12 LANDs, the unit of measure in The Sandbox metaverse. Part of the Mega City drop, this estate sits on the northern part of The Sandbox and counts OpenSea, the South China Morning Post and NFT creator Meta Key.
Metaverse NFT valuations, says Taylor, are more alike to real estate processes than art pieces. The "success of a metaverse depends on use cases and community engagement, which has the possibility to self-sustain regardless of crypto winter," she adds.
The owner of this plot of land, a pseudonymous collector who goes by AME21, owns multiple accessories for the land, including meadows, cacti and several avatars. The most expensive part of their collection? A Tesla token.
8. Golden Bored Apes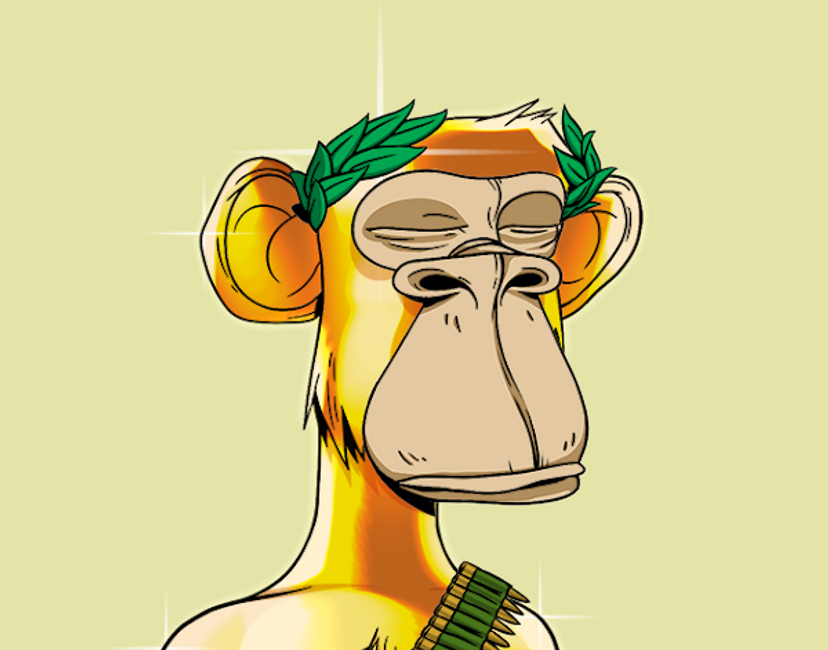 $5.3 million sold in 2022
Current estimated value: $1.9 million according to DappRadar data
The highest-selling Bored Apes in 2022 all had one thing in common—their golden fur. Bored Ape #4580, wearing a naval hat, 3D glasses and a biker vest in front of an orange background, was the highest-priced of the four golden apes sold this year, coming in at $1.73 million at time of sale.
The Bored Ape Yacht Club collection has become almost synonymous with NFTs, with NFTs described as million-dollar "monkey jpegs" during the NFT boom of 2021. The collection's liberal intellectual property rights approach, which grants Bored Ape holders the image rights for that ape, has led the collection to appear at the Tonight Show with Jimmy Fallon, World Cup advertisements and even the Grammys.
9. White Male Punk
Sold on April 3 for 450 ETH ($1.59 million)
Current estimated value: $308,368.40 according to Dapp Radar
The last type of Crypto Punk to make it into the list top 10 most expensive NFTs were male Crypto Punks. Despite their lack of rarity as 60% of Punks are male, some like "Crypto Punk 8865," were able to break the $1 million mark. Punk 8865 features a fair-skinned Punk with a propeller-looking beanie and horned rim glasses to be one of 350 Punks with two accessories in the collection.
Crypto Punks are one of the most liquid NFT collections, with 149 sales in the last 30 days, according to NFT Price Floor.
10. Otherdeed for Otherside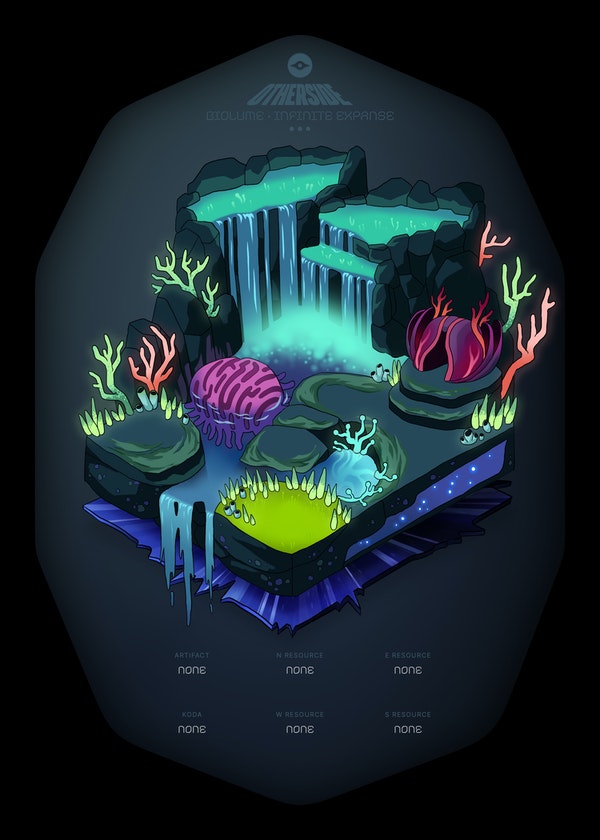 Sold on May 8 for 625 WETH ($1.57 million)
Current estimated value: $6,059.53 according to Dapp Radar
Otherside, Yuga Labs' metaverse project, launched in April by selling 99,9999 plots of digital land—named Otherdeeds. The initial sale created a frenzy with Bored Ape Yacht Club enthusiasts, generating $561 million in sales and clogged the Ethereum network, causing gas fees (transaction fees) to spike as users fought to get their transactions processed first.
This Otherdeed, "#59906," sold for $1.57 million in May after the hurried frenzy of April. It is the 6th rarest plot of land (four of the fifth rarest plots of land remain with those that claimed it during the initial mint) and is the only plot of land that contains a mystery potion.
Follow JERITEX:
Website: https://jrit.io
Telegram: t.me/jeritex
Telegram: t.me/jeritexasia
Telegram: t.me/jeritexgroup
Twitter: twitter.com/jeritex
Facebook: facebook.com/Jeritex/
YouTube: youtube.com/c/Jeritex
Medium: jeritexexchange.medium.com/
Reddit: reddit.com/r/JeritEX/
CoinMarketCap: coinmarketcap.com/community/profile/JRIT